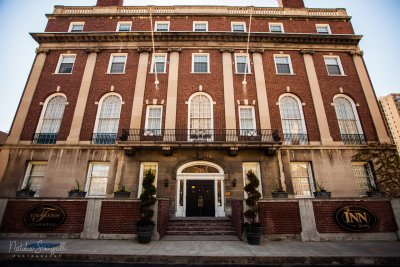 Thursday, September 24, 2020
At the beautiful Tournedos Steakhouse
[26 Broadway Rochester, NY 14607]
Join us for a wonderful evening with dinner and cocktails at the fabulous Tournedos Steakhouse. It is an evening you do not want to miss! Get reacquainted with other alumni in your area and learn about all the exciting activities taking place at your alma mater! There will be silent auction items available for your enjoyment and proceeds will be placed in our scholarship fund to be distributed to Alfred State students.
Cost: $50 per person, includes dinner and drinks.
Entrée options are:
8 oz filet of sirloin (in the Tournedos steak sauce)
Oven-roasted stuffed chicken breast (with smoked gouda, roasted red pepper and artichoke hearts)
Roasted salmon (in a lemon and garlic beurre blanc sauce)
All entrees paired with chef's choice of starch and vegetable as well as a Caesar salad
Please RSVP by September 17
607-587-3931 | alumni@alfredstate.edu
Business or business casual attire is requested.