Scope
Distinction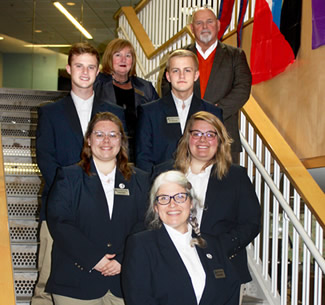 This distinction is awarded to students aspiring to develop their leadership skills. They must have a strong work ethic, commitment and dedication to their studies, engaged in their community and to Alfred State College.
Criteria
Seniors only – final year of study.

Must maintain a 2.5 GPA or higher.
Commitments
Applied learning, sustainability and civic engagement.

Learning to represent the President's Office on behalf of Alfred State.

Completing projects or attending events in a timely manner.

Willingness to travel on behalf of the college.

Quarterly dialogues with President on leadership topics.

Providing feedback on campus issues.
Note • Students will hold this distinction for the academic year beginning the fall semester and ending when the spring semester concludes.
Benefits
Once the participant successfully completes the program, they will receive a letter of recommendation from President Sullivan and recognized at Honor's Convocation and Commencement.
"Alfred State has some extraordinarily talented students. We are excited to be part of their educational experience, get to know them better, and share their success with our community." - President Skip Sullivan
PAL Program
PAL Program Students will be expected to become familiar and abide by Alfred State's Core Values:
Respect-showing that something is important, serious, etc., and should be treated appropriately.

Integrity-the quality of being honest, fair, and adhering to a code of especially moral values.

Service-donating time, skills, and energy as a way to contribute to the welfare of others.

Dedication-a very strong feeling of support, loyalty, and devotion to someone or something.
PAL program students will participate in a minimum of six selected events with President Sullivan, other faculty or staff, or alone on behalf of the President's Office.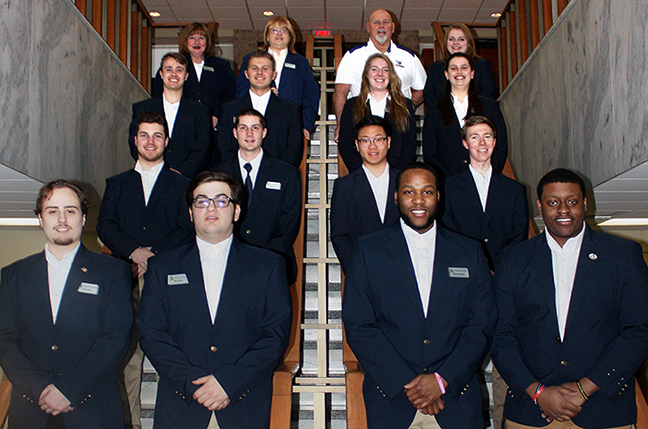 These events may include but are not limited to:
Accepted Student Days

Admission's Open Houses

Alumni events (ball games, dinners, receptions)

Business Professionals "Dinner with Models"

Ergo poetry reading

Freshman Carnival

Homecoming/Family Weekend

Honor's Convocation

Local/state/federal legislative meetings

Local Chamber of Commerce events

New Student Convocation

State/County fairs

SUNY special events

Various ribbon cuttings (buildings or rooms)

Various off-campus events
PAL students will be dressed appropriately and will arrive 10 minutes early for any assigned events.
PAL Application Process
Applications will be available between mid to late April. Check back when it is advertised on Announce.